This information is for those who intend to buy or operate an Airband Radio in Finland. It is based on the Information available from Traficom, the Finnish Transport and Communications Regulator. The latest information can always be found on their website.
Airband Radios (108 to 137 MHz) are regulated in Finland. It is mandatory to have: (1) Device Radio license and (2) Radio Operators Certificate.
(1) Device Radio license
You must apply for a Radio Device license when you receive your device. (Hae radiolupa ilmailun VHF-puhelimille, joita käytetään ilma-aluksessa, liitimessä ja maassa)
To Apply use the below shown E-service on Traficom's website. It only takes a couple of minutes and is granted immediately.
It costs around €20 a year and it renews automatically. If you don't need the radio license anymore you need to use another E-service on the site to cancel it.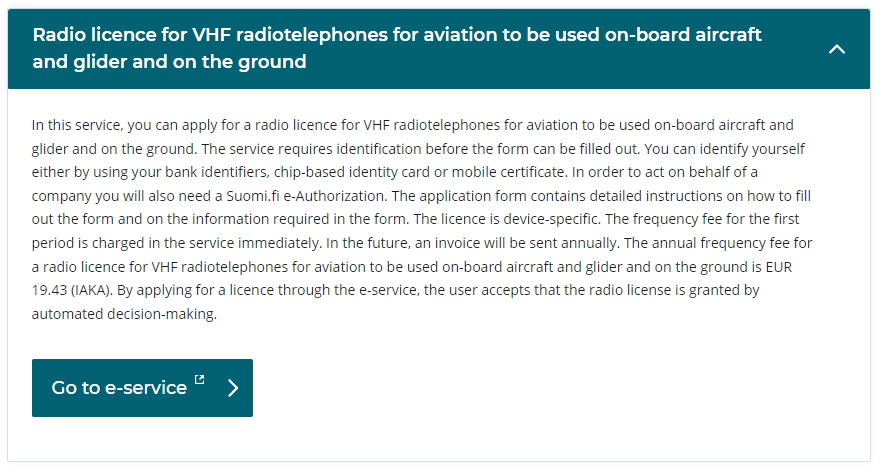 When you fill in the application using the E-service you use your Bank ID to identify yourself. You then add the Device type and the Serial number of the Radio. You will then see a summary of the information you have provided and then get to pay for your license.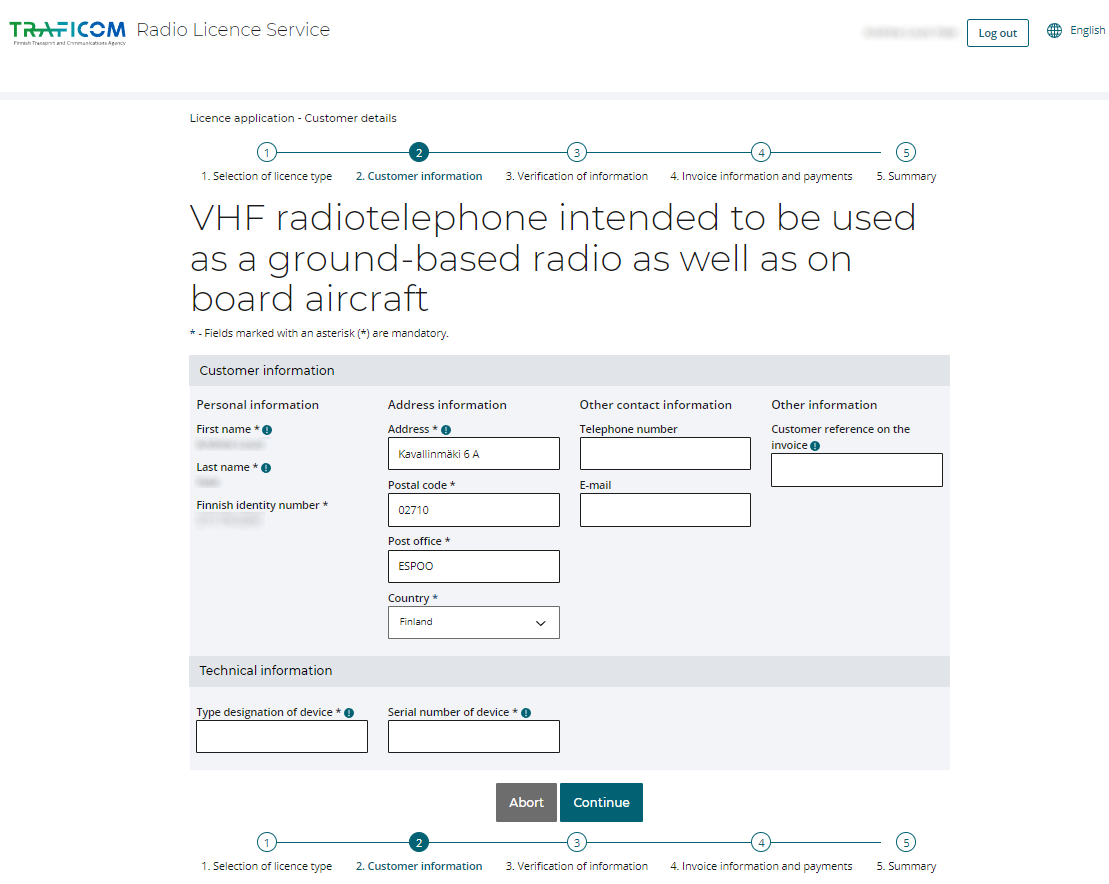 (2) Radio Operators Certificate
If you have a Radio that is able to transmit, you should have a Radio Operators Certificate. 
It is very important that we follow these rules because it has an impact on Aviation Safety. Please be aware that we have a legal obligation to provide Traficom or any other EU regulator with information they request regarding sales of Airband Radios in their jurisdiction. For more information on any of the topics on this page please check the Traficom website.